We are excited to welcome Keoni to Tierra Mar Gallery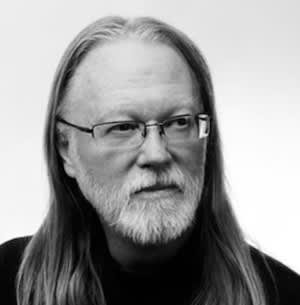 Driven by a passion for Native Culture stories, legends and mythology, fine art carver, Keoni, re-imagines wood as woven and beaded basketry. Using sharpened steel, fire, inks and organic dyes, he creates story-driven, masterful artwork illusions entirely by-hand/freehand.

Keoni's work is inspired by worldwide Tribal and First Peoples imagery. Sugar Maple wood is used as the "canvas". Once shaped, designs are burned at high temperatures onto the wood using a single, 1/8" straight-line tool. It is not uncommon for artwork to require 25,000+ individual cuts/burns/colored cells to execute a design. Today, Keoni is among only the very few excelling in these unusual techniques – bringing to life distant memories, honored heritage and a reverence for shared tribal history.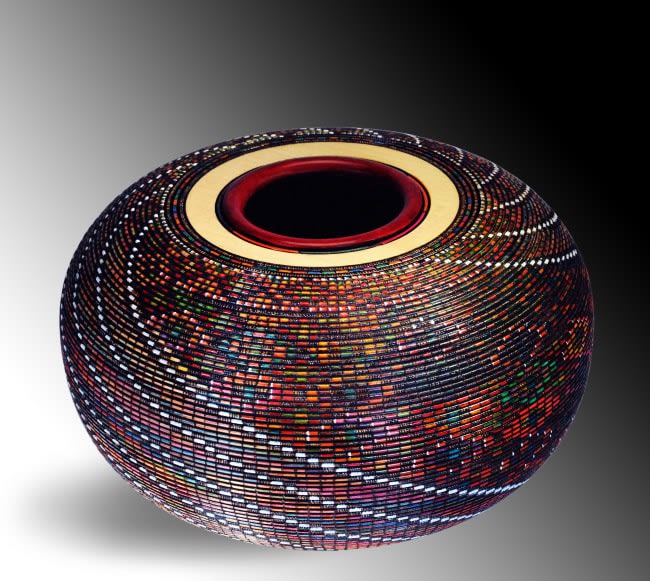 TRANSITIONS
turned & carved wood with India ink
7.5"h x 11"w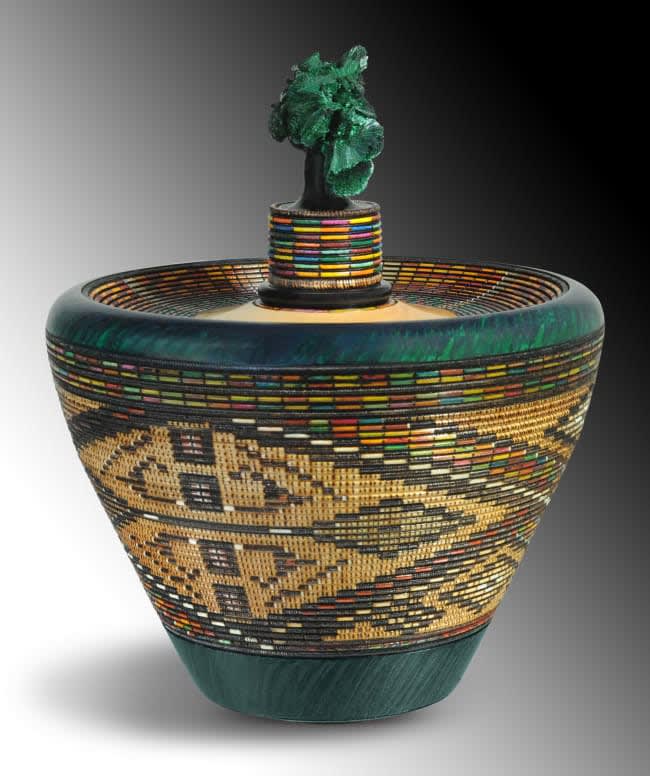 MOON EYES
turned & carved wood with India ink & malachite
11"h x 8"w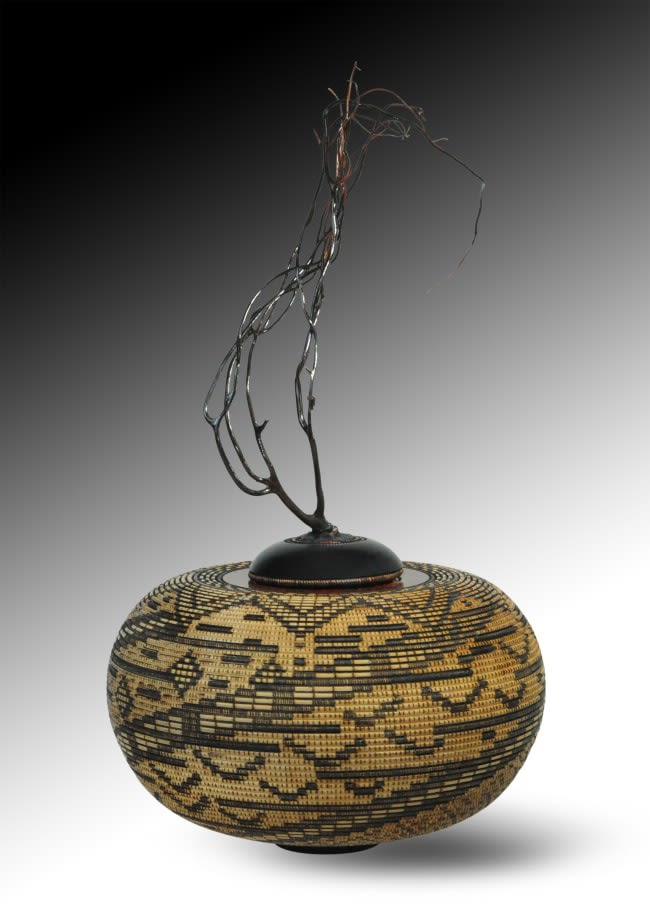 STOLEN FIRE
turned & carved wood with India ink
17"h x 12"w
TWILIGHT
turned & carved wood with India ink
16.5"h x 11"w