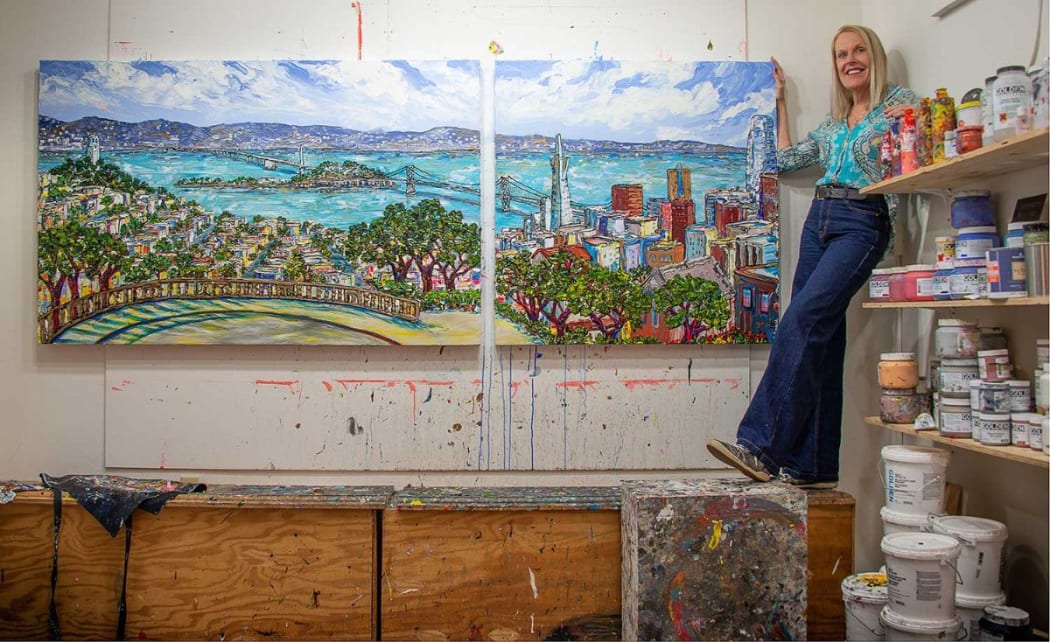 New work from Sue Averell's
Urban Landscape Series

Sue Averell grew up in Southern California where she attended Art Center College of Design in Pasadena. There she gained an in-depth knowledge of the importance of drawing, composition, painting technique, and color theory.

A professional painter for nearly three decades, Sue Averell's vibrant and whimsical paintings are renowned for their dramatic color, texture and expressive, flowing lines.

Much of Sue's work explores a common theme of water, an interesting juxtaposition to the man-made urban environment. Her paintings are included in corporate and private collections throughout the US and Internationally.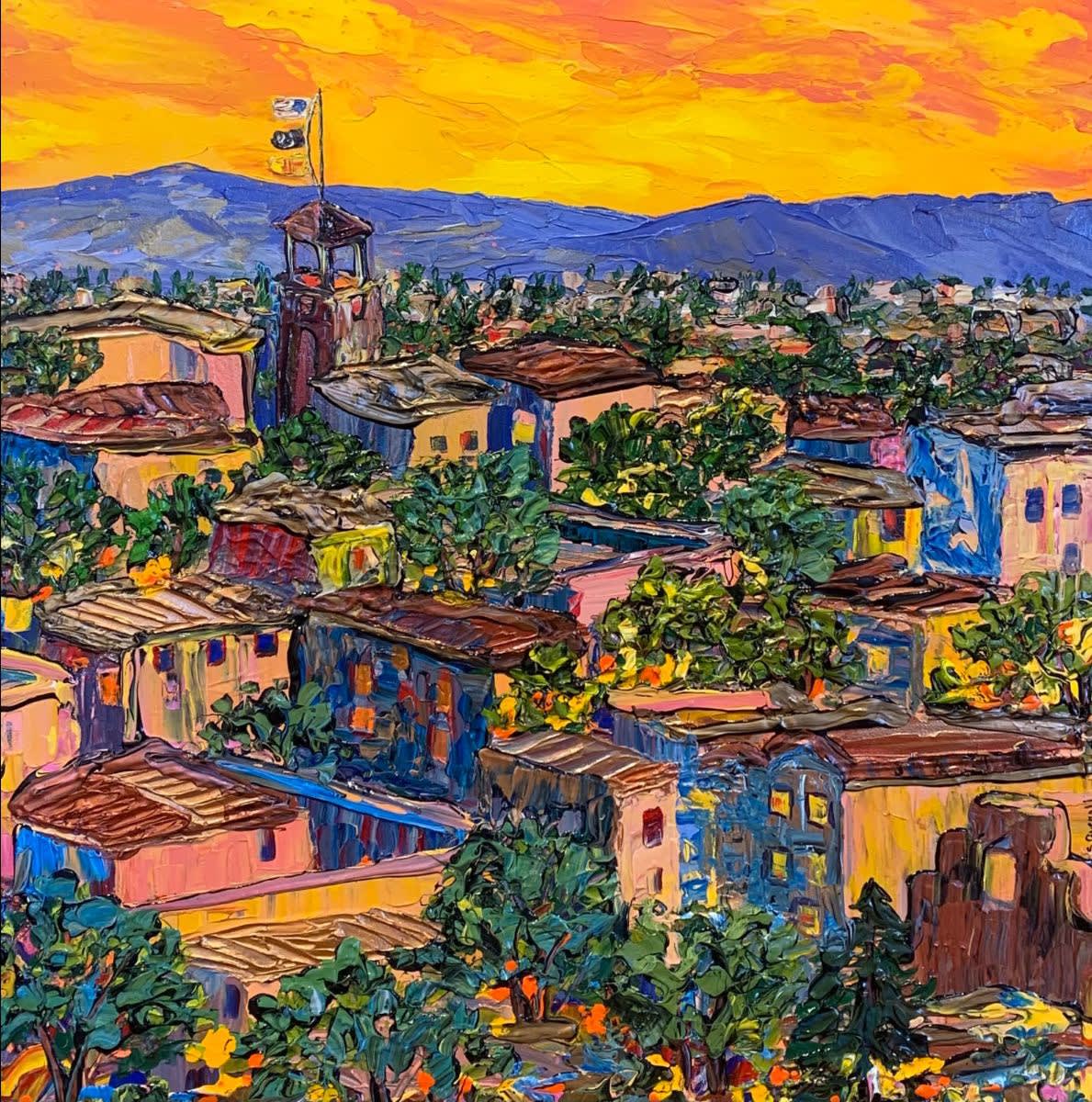 SANTA FE SUNSET
acrylic on canvas
30"h x 30"w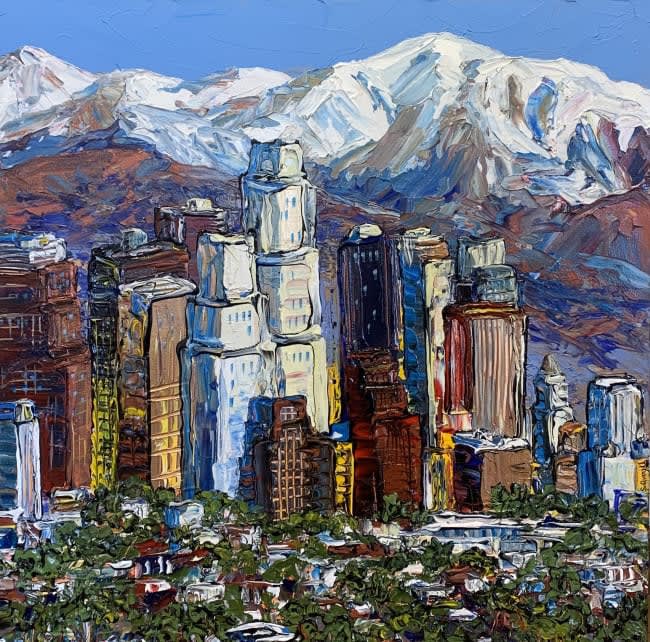 DENVER DREAMING
acrylic on canvas
30"h x 30"w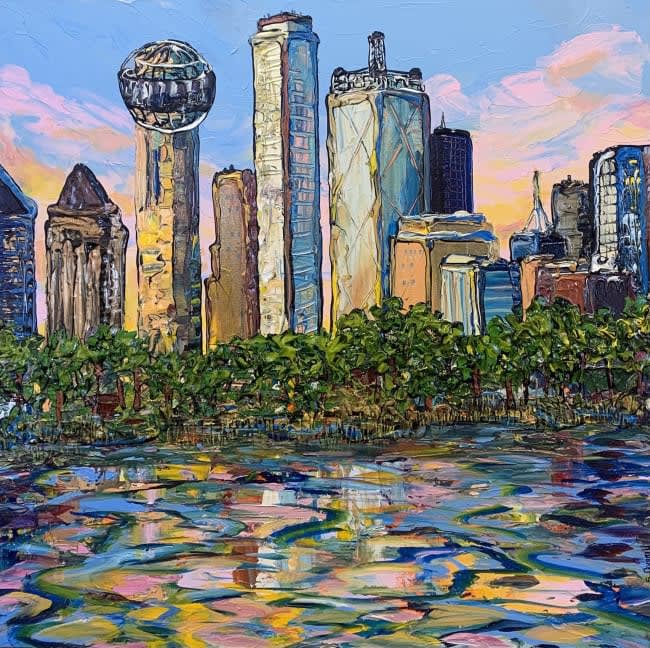 DALLAS SPARKLE
acrylic on canvas
30"h x 30"w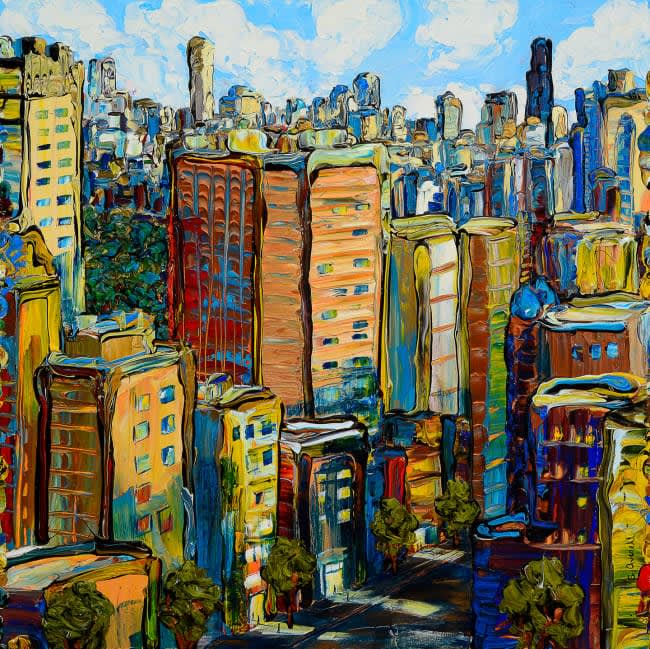 HAPPY TIMES CHICAGO
acrylic on canvas
30" h x 30" w