JONO TEW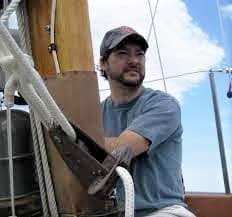 Jono Tew came west to rural New Mexico several years ago and was immediately awestruck by his surroundings. Having grown up by the ocean he had never experienced anything like it.

After years of portraying this idyllic scenery however, Jono found himself becoming restless. While rural imagery had dominated his initial experience in the west, he had begun to expand the scope of his exploration. Changing an established style is not so easy to do, and it wasn't until his studio burned down that he was truly able to make the break. Jono returned to a process he had been developing years earlier. A more abstracted style that combined aspects of his favorite movements in art: Cubism, Surrealism and Abstract Expressionism.


AFTER THE TILLING
oil on canvas
28" h x 48" w



RIVER VIEW, oil on canvas, 24" h x 32" w (left), WINDSWEPT CANYON, oil on canvas, 24" h x 36" w (right)
CLICK HERE TO VIEW VIDEO ABOUT JONO TEW
LAIRD HOVLAND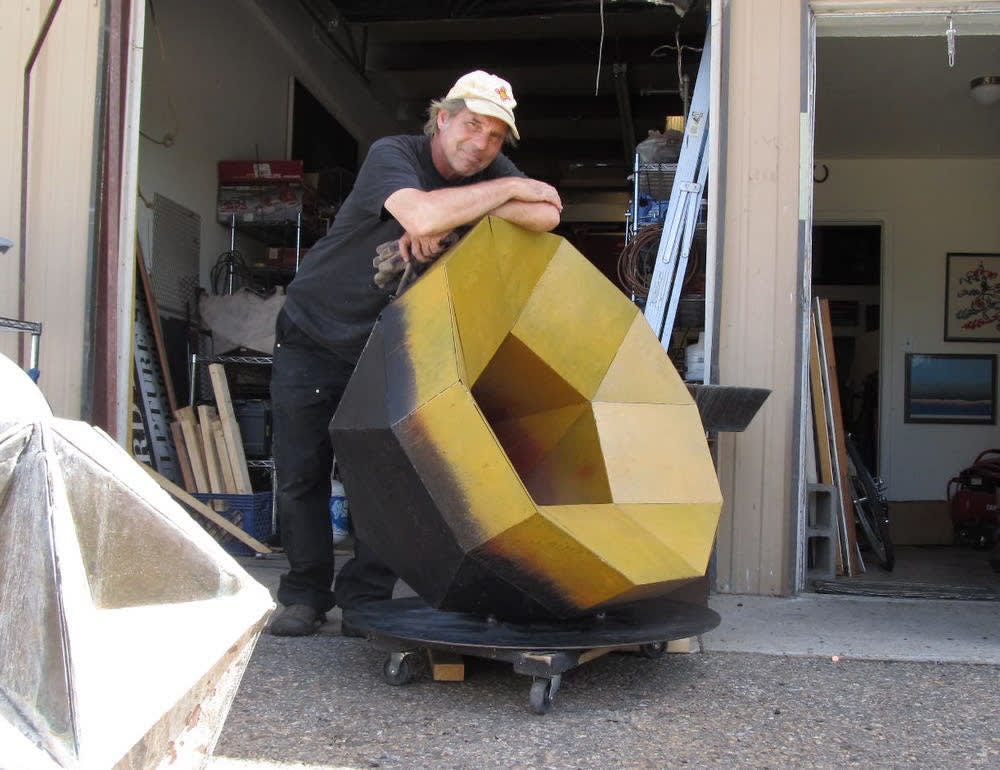 Laird Hovland is inspired by the realms of sacred geometry, spirituality, music and science. He expresses this inspiration through bronze and steel mediums. Laird seeks to strike a balance and create elegant interplay between positive and negative, technology and nature, along with a sense of simultaneous order and chaos.

A recent series is based on the relationship between the Fibonacci Sequence and the Golden Ratio. This is observed in such things as sunflowers and pinecones, the arrangement of branches on plant stems and of veins on leaves, the geometry of crystals and the human body.
ARCH 17 1/5
bronze
24" w x 4.5" d x 18" h

ARK 1/5, bronze, 26" w x 8" d x 19" h (left), DOUBLE ARCH 1/5, bronze, 18" w x 18" d x 11" h (right)