Bill Weaver joins Tierra Mar Gallery
Tierra Mar Gallery is proud to now be representing Bill Weaver. Bill creates one of a kind, fabricated bronze sculpture and has been producing these cherished & masterful works for decades.




Bill Weaver looks for sophisticated aesthetics in simple forms and concepts. His early sculptures were referred to as non-objective folk art because of the simple, naïve imagery. Eventually the forms evolved to a simple geometry. With his forged and fabricated bronze creations Bill works directly with sheet metal to create three-dimensional forms that bring a raw honesty to the sculpture; bronze that is well worked adds a rich unique quality.

Bill's work has also evolved conceptually. He still explores non-objective folk art but uses it as direction rather than definition. Also, instead of relying primarily on real objects he now relies on depth of character in a piece to provide conceptual interest. His objective is to communicate sophisticated aesthetics with a simple visual language that is honest and well worked.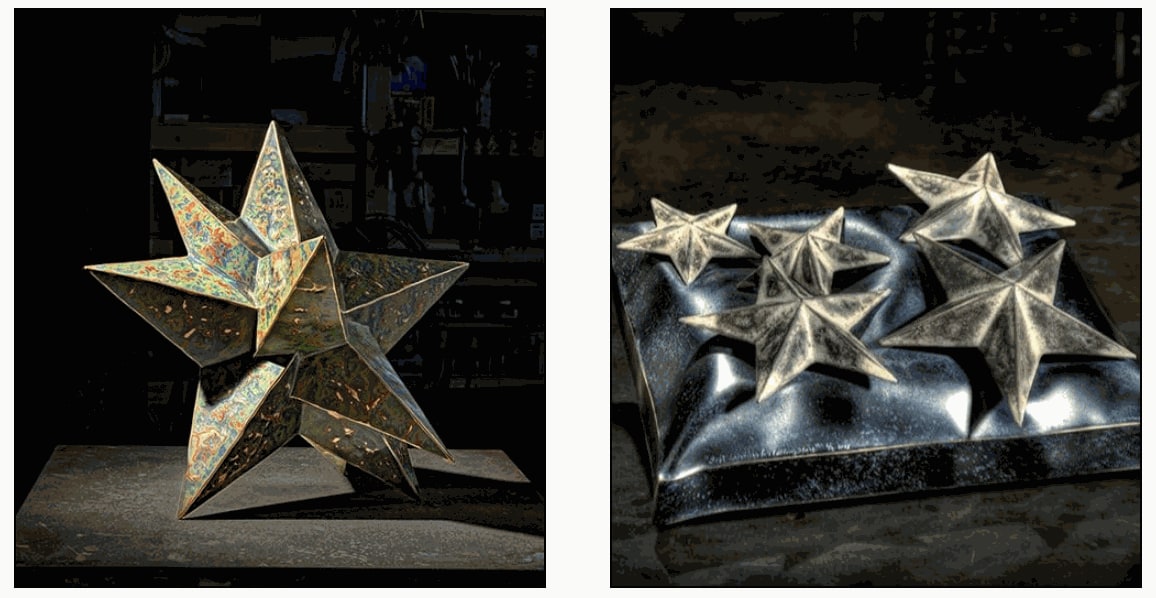 STAR CROSSED, (left), one of a kind forged & fabricated bronze 16" h x 18" w x 18" d, SOFT LANDING FOR FALLEN STARS, (right), one of a kind forged & fabricated bronze 9" h x 16" w x 12" d


CLICK HERE TO LEARN MORE ABOUT BILL'S WORK
---


2021 ARTISTS SHOW SCHEDULE
We are thrilled to announce our 2021 show schedule which will feature new works by our dynamic array of artists. We look forward to seeing everyone and having you enjoy these works up close and personal.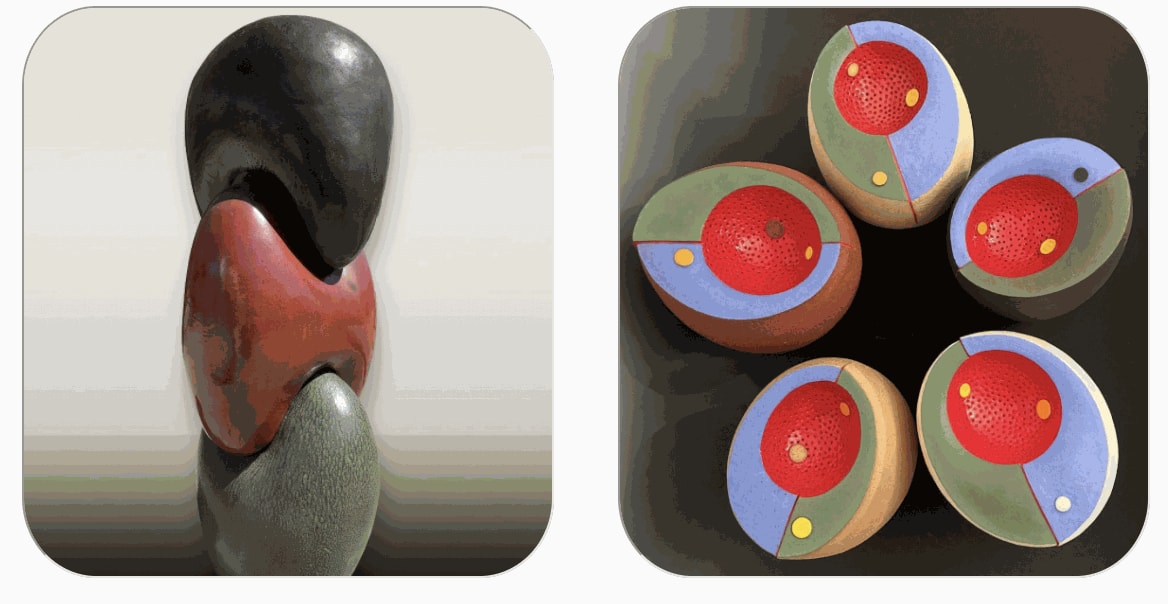 Stop by to pre-view the amazing work from all our artists.
We are Open Tuesday - Sunday and available via phone, text or email to answer any questions and facilitate your purchase for pick up or delivery.