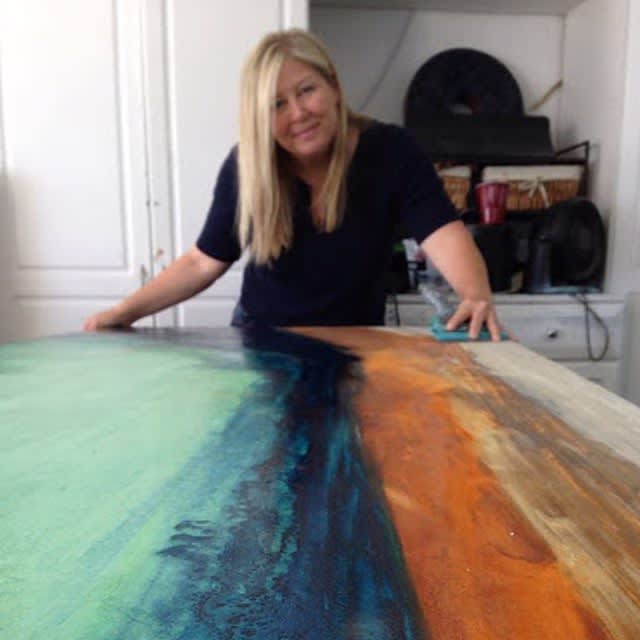 JOIN US IN WELCOMING
STEPHANIE PAIGE
TO OUR ROSTER
Tierra Mar Gallery is excited to add Stephanie Paige to our growing roster of artists. Inspired by the frescoes of the Renaissance, Stephanie developed a unique method of creating large-scale abstracts by meticulously sanding, burnishing, and polishing layers of marble plaster on wood panels.
Stephanie's spectacular depictions of nature have earned her international renown as a contemporary artist.

Her artwork has been published in over 50 magazines and newspapers including the New York Times, Dwell Magazine, American Art Collector and San Diego Home Garden Magazine.
Here's a few examples of Stephanie's work: